This morning, a very special train left Amsterdam Central Station. After a successful first edition in 2015, the Hackatrain is back on track. The goal: improving the customer journey of the international rail passenger in 24 hours, before the train reaches Berlin. 
International rail travel
Aboard the train will be 63 people, many of them students, with backgrounds varying from Media Technology, IT and Data Science. They all share the same itinerary and goal: take bottlenecks away for the international rail passenger, before the train terminates at Tech Open Air, a four-day interdisciplinary technology festival in Berlin. Participants can use a set of information from NS, ProRail and Statistics Netherlands (CBS) about train stations, train compositions, crowds, GPS, travel information and more.
Opportunity
One of the people who will be on board the train is Simon Koolstra, who recently graduated from the University of Amsterdam with a Master's degree in Mathematics and a Master's degree in Theoretical Physics. "I am quite competitive by nature, and I hope to pursue a career in some tech business at some point," says Koolstra. "Therefore, it seemed like an excellent opportunity to scratch my competitive spirit, learn a lot about the tech business and meet like-minded people all at once."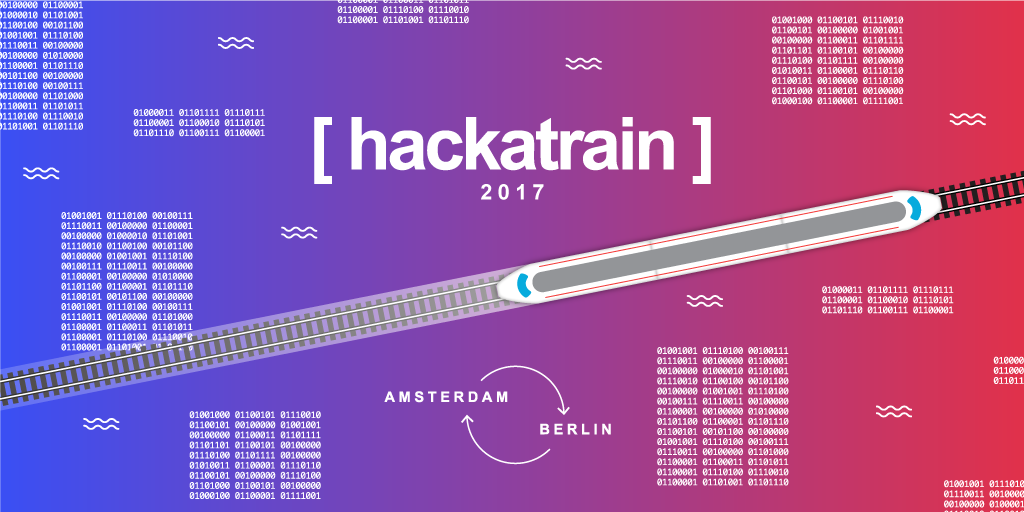 Language barrier
Simon already has some problems lined up he would like to solve. "The language barrier comes to mind, apparently. Lately, I have been impressed by the Google Translate App that can translate any language you point your camera at," says Koolstra. "Maybe one could find some way to incorporate this into the existing NS app to allow international travelers to overcome the language problems more easily."
Ahoy! Berlin
The announcement of the top 5 best ideas is on July 11 at co-working Ahoy! Berlin. After 24 hours of hard working, the 5 nominated teams will present their working prototype to a professional jury existing of the Dutch Railways (NS), Deutsche Bahn, Aliens Are Among Us and We.CONECT. The teams compete for a prize pool of 3,000 euros.