We all know the fastest growing Dutch startups around, from lists like Tech5, or we have heard the immense funding rounds/exits tech companies like Takeaway.com, Elastic, Adyen, Catawiki, Treatwell and Travelbird have made. But what about the hidden gems. Equidam, a Dutch online company valuation platform, decided to investigate what the top 10 undiscovered startups from The Netherlands are, as Giulia Girardi writes in a guestpost.
The Netherlands: one of Europe's hottest startup hubs
Subsidies to entrepreneurs and startups, quality of life, international business climate and a culture open to innovation are just four of the reasons why The Netherlands is one of Europe's hottest startup hubs. Major hubs are Amsterdam, second in Europe for startups according to theEuropean Digital City index and home to Dutch unicorn Adyen, Eindhoven, focused on hardware and high-tech, and Rotterdam, Europe's largest shipping port and very active in logistics and energy.
Growing under the radar
You probably know already companies like Catawiki, We Transfer, Travelbird and Elastic. However, because of such proliferation of startups, a large number of companies is growing under the radar. We believe they deserve to be discovered, and who knows, maybe one day become the champions of the Dutch economy. Compared to 400 other startups, these companies displayed exceptional performance on important success factors – strength of the team, size of the opportunity, competitive environment, etc. – while not being on the radar of investors and media websites.
Top 10 undiscovered startups from The Netherlands
Most competitions are biased towards companies that reached the largest number of milestones. We tried to avoid this bias, and reward companies on abnormal performance no matter their development stage. So here it is, the top 10 undiscovered startups from The Netherlands: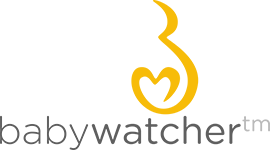 1| Babywatcher
With Babywatcher, pregnant women can make their own scan at home. It is a nice way to get acquainted with your unborn child. Invite family and friends over to enjoy the sight of your little wonder together. By sharing your screen via Skype, it is even possible to enjoy this together from a distance.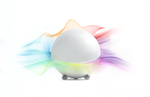 2| Homey
At Athom, we work to create a world where all technology is connected, fun and easy to use. That's why we made Homey. Homey connects all devices and services you use, and gives you the power to create your own environment. Use our unique interfaces and open app-platform, and discover Homey yourself!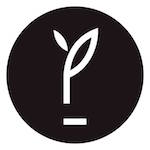 3| Pikaplant
Pikaplant is an Amsterdam-based design label that invents and produces furniture and homewares with a unique focus. Their technologies mimic nature to automatically water your plants, so you don't have to. Their products make plant-keeping so easy that anyone can do it, because greener living is better living.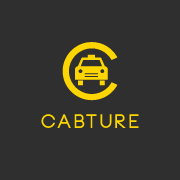 4| Cabture
Most people experience travel time, as lost time. Cabture has made it their goal to add value to lost travel time, making it more enjoyable, convenient and useful for passengers, by offering relevant information and entertainment through their unique interactive tablet platform, deployed in taxis. At the same time this offers brands a unique advertising opportunity to engage with a measurable target audience.

5| Cocopallet
CocoPallet, an Amsterdam waste2value company, makes affordable sustainable pallets from coconut waste. They have developed a technique to press 100% bio-based export compliant pallets for Asian exporters. CocoPallet saves millions of trees, heavily reduces our carbon footprint while paying farmers for their waste and saving costs for customers.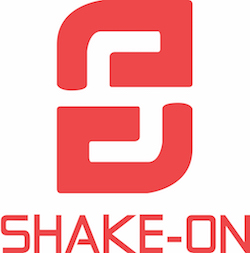 6| Shake-on
What if the most common and powerful human gesture, the handshake, could provide event organizers, exhibitors as well as attendees with data and insights (contact information, crowd- and ticket control, analytics, cashless payments, localization) they normally wouldn't have? Shake-on is the low-cost and hassle-free answer to all the needs that occur on an event, providing every attendee with a smart-bracelet and accompanying app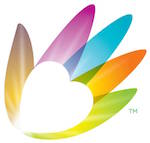 7|Lendahand
Lendahand is not your average crowdfunding platform. It's a platform that combines social and financial returns. Lenders help small & medium enterprises in emerging markets to grow their business and create jobs, while receiving an attractive interest rate. Do well by doing good.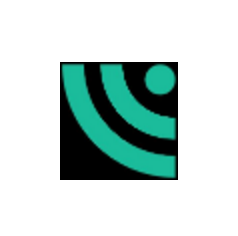 8| Skylab Analytics
Skylab Analytics provides APIs for satellite imagery analytics. At Skylab we believe that the big problems of the century are to be solved with the help of data acquired from space. We apply artificial intelligence to help solve problems such as the excess use of fertiliser usage in agriculture and the global food security problem, among others.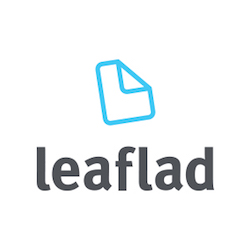 9| Leaflad
The first personal advertising platform in the world that shares 20% of its revenue with consumers while giving them full control over the personal data that companies can use in their targeted marketing campaigns.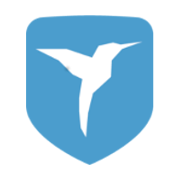 10| Zivver
ZIVVER puts you in control of how information is shared thanks to its pioneering software that prevents data leaks before you even press the send button when sending an e-mail, chat message or sharing a file. It removes any concerns about sharing sensitive information within the organisation or externally, so you can focus on what matters: delivering value to your customers.
Equidam is the leading online valuation platform worldwide. More than 10.000 companies in 78 countries use Equidam to calculate, display and negotiate their valuation. Its algorithm combines the most used 5 valuation methods and benchmarks information with aggregated data across several industries to provide accurate valuations at 1/10 the time of a standard valuation service.