The Climate-KIC is the only accelerator programme in Europe that exclusively focuses on startups in the cleantech industry. After a bootcamp in the Dutch town of Soest, 14 startups pitched their innovative ideas to secure one of the nine places in the accelerator program, that helps the startup grow with training, coaching and funding.
European Union
The Climate-KIC program is an initiative of the European Institute of Innovation & Technology. Many cleantech startups have the proper technological knowledge and ambition, but lack commercial insight that is necessary to make their ideas and ambitions a reality. In other words: you need money to change the world.
Bootcamps and workshops
The 18 month accelerator program starts with phase one, where startups receive an investment of 10.000 euros and several bootcamps and workshops to make sure the fundamentals of their ideas and ambitions are solid. After that, they assist the teams in connecting with potential investors and clients, with the goal in mind to sell the product.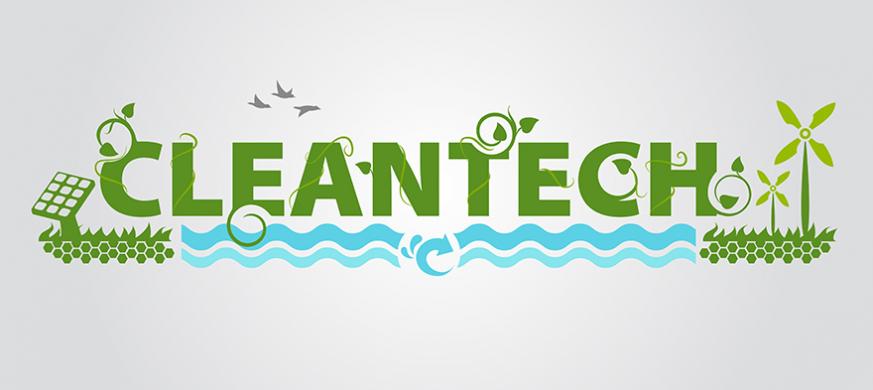 For-Good
So who are these startups? First up is the Belgian startup For Good, an online tool that encourages users to reduce their ecological footprint through the use of social media, gamification and helpful information.
Desert Control
Norwegian based startup Desert Control aims to rejuvenate the planet. The effects of global warming have devastating effects on harvests and soil. With Desert Control's Liquid Nanoclay, desert ground can be turned into fertile soil. Normally this process takes up to 15 (!) years, but with the Nanoclay it only takes 7 hours.
Trunkrs
Dutch startup Trunkrs is a same day parcel delivery service that uses overcapacity among professional and private courier services to get more packages delivered in the same truck. The founders of Trunkrs realized that with a growing e-commerce industry, a lot of delivery trucks are on the road constantly. Through smart solutions, Trunkrs aims to get these couriers working together to reach a more sustainable, flexible and faster method of delivering parcels to people's doorstep.
For a full list of the new startups, please visit the Climate-KIC website.